December 21, 2018
This trail is considered one of the most picturesque viewpoints in the region! From the parking lot at the far end of Hinton Nordic Centre road, hike 1 km uphill to be rewarded with the stunning views of the Rocky Mountains and surrounding foothills. Continue along the ridge trail for 3 km where giant sandstone boulders and cliffs dot the landscape. The trail descends steeply into Joachim Valley. Continue along Joachim Valley Trail for another 2.5 km to connect to Jarvis Lake Campground.
This popular snowshoe trail is 7km round trip with 287 meters of elevation gain. The first 0.2 km is shared with skiers, then follow the trail signs. This scenic trail is a favorite of our #AbParksAmbassador Amanda McNally, read more about why she loves it here!
Did you know there are Ice Caves waiting to be explored right in Fish Creek Provincial Park!? Check out our #AbParksAmbassador Karen Ung's great write up and plan your adventure! This 2km loop is stroller friendly.
Grebe Pond trail is short but beautiful. This 0.6 km one-way trail starts at the Park Centre and winds its way along the edge of Grebe Pond. Cross over bridges, take in the view and learn about Frank Farley and his push to have Miquelon protected.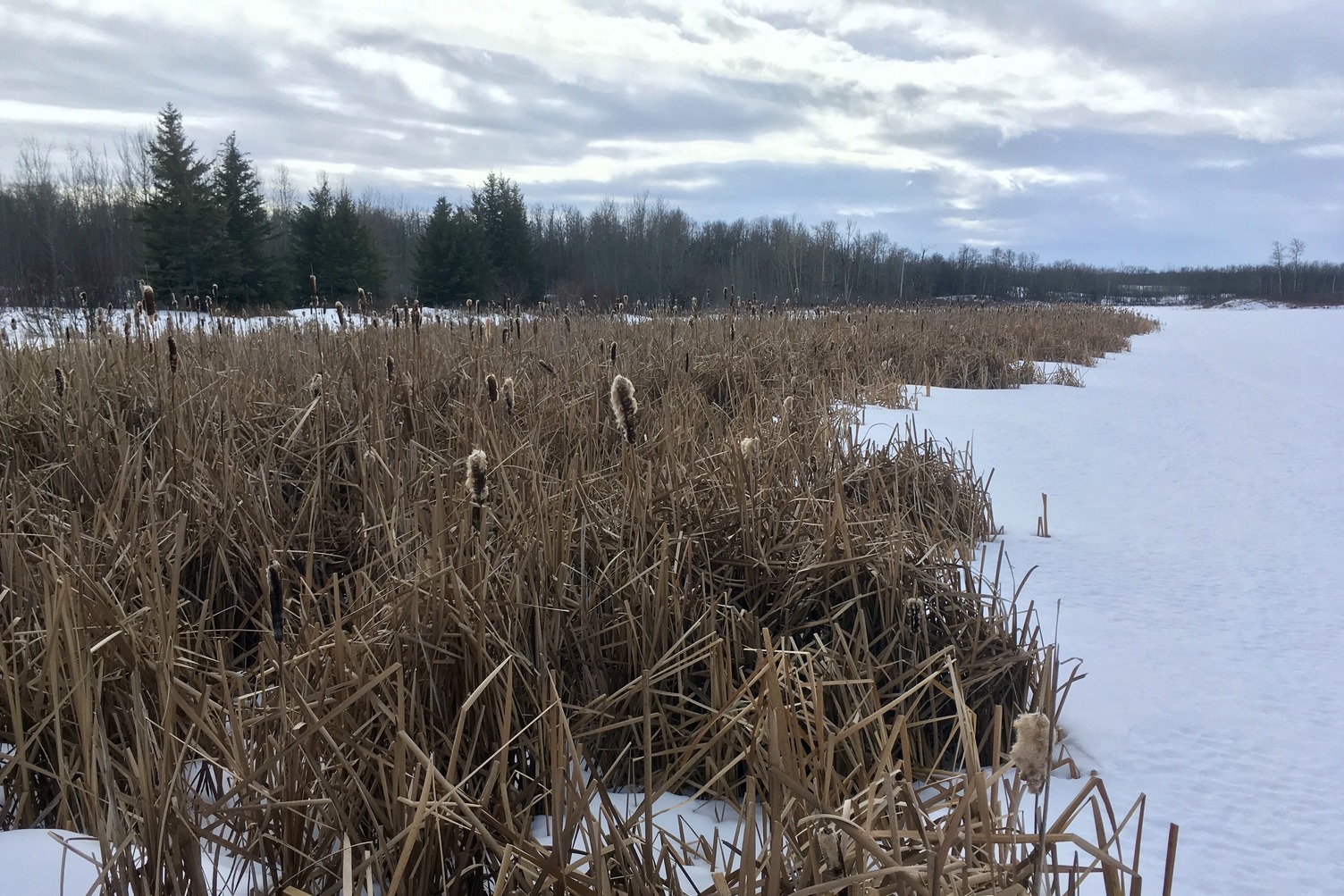 Explore Old Growth Alley, meander along the perimeter trail around the edge of the island. This 6km loop connects Long Point and Boardwalk trails with the extensive network of utility trails and the main trail along the causeway.
This trail is steep walking with switchbacks, but worth it! You'll wind through forest and grassland to an incredible viewpoint. This trail has 237 meters of elevation gain.