Random Backcountry Camping
COVID-19 Updates: Taking steps to return to normal.
Cold Water Safety
Visitors be aware, in the mountains the water is cold all year. If you fall into the cold water it will affect you immediately.
Learn more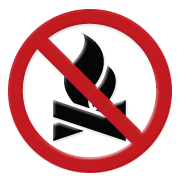 Fire Ban in Effect
Camping Notes

Camping
There are no developed facilities in Ghost River Wilderness Area.
Open fires are prohibited.
All litter and refuse must be packed out.
Human waste should be buried at least 60 metres away from any water source.
Any maps and map views are for general information only. Do not rely on them for navigation or to determine legal boundaries.